Home Renovations, Handyman & Electrical Services
RELIABLE. EXPERIENCED. HONEST.

JOURNEYMAN ELECTRICIAN
With over 15 years of experience and a Red Seal Journeyman, Bob at Prairie Summit will take care of your home and commercial electrical needs.

GENERAL CONTRACTING & RENOVATIONS
Bob will work with you to make sure that your home and commercial contracting and renovation needs are met – on budget and on time.

HANDYMAN SERVICES
Bob at Prairie Summit Electric & More can help you with all of your home and yard improvement and maintenance. Have a job on your to-do list that you can't find the time to tackle?
About Prairie Summit
Bobby was born and raised in Saskatchewan. Bobby, his father and his grandfather were often working together down tearing down and rebuilding barns, sheds and garages. Bobby loved it and is proud to continue this tradition on from his grandfather.
He completed his electrical journeyman certificate in 2012. While Bobby has worked for over 15 years in the electrical trade, his real passion is owning his own business and so Prairie Summit Electric& More was created.
Bobby lives in Regina with his wife, two children and a family dog. He understands and appreciates the importance of family. Bobby ensures that your biggest assets – your home and business are properly taken care of so that you can spend more time and with what matters most – family.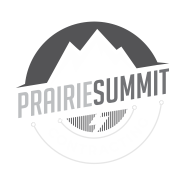 ELECTRICIAN SERVICES
Bobby is a red seal journeyman electrician with over 15 years of experience. He takes great pride in installing, maintaining and protecting your home or business's electrical system.
He will work closely with you to design an electrical system that meets your needs. You can trust Bob will provide you with high-quality work at the best value.
Whether it's for a new installation or repair of your existing electrical system, Prairie Summit Electric & More can take care of your home and commercial needs. His services include but are not limited to:
indoor & outdoor electrical installs, repairs and upgrades
furnace & electrical water heater install
smoke detector installation
light fixture installation and upgrade
surge protection
circuit breaker and panel upgrades
hot tub installation
home security installation
"We had the opportunity to have Prairie Summit Electric Ltd complete the electrical work in our basement renovation. Bobby was really quick to respond to questions, his quote was super accurate and the product that he suggested and brought for lighting was perfect for the space that it was installed. He's a very respectful contractor, cleaned up after himself at the end of every day, and was a real pleasure to have around the house while he was there. We would highly recommend him for any project you have on the go!"
GENERAL CONTRACTING & RENOVATIONS
From the moment you contact Praire Summit Electrical & More, Bobby will work with you to make sure your home and commercial general contracting and renovation needs are met.
For 10 years, Bobby has worked on a wide variety of projects for homes and businesses and had a passion for providing innovative solutions. His open and honest communications with you will ensure there are no surprises!
Bobby can be a general contractor for your larger project or tackle your home renovation needs, including:
Basement finishing
Bathroom renovations
Becks, patios, fencing and landscaping
Eves, siding and shingles
HANDYMAN SERVICES
Prairie Summit Electric & More can help with all your home and yard improvements and maintenance. From painting, landscaping, cleaning eaves or fixing the roof – is here to help. Bobby loves what he does.
He has a passion for quality work, great customer service and working with integrity. He is reliable and will work with you, on your schedule.
Services include, but are not limited to:
Landscaping
Eaves, siding and shingles
Drywall installation and repairs
Painting
"At Beachcomber Regina, we want only the best for our customer which is why we highly recommend Bobby at Prairie Summit. Bobby is professional, reliable and simply just a pleasure to work with."
Contact Prairie Summit
Contact Bobby to help with all your electrical, renovation and handyman services. He looks forward to meeting you and discussing your projects.
Call or text Bob at 306.570.2886. You can also email Prairie Summit.
Contact Prairie Summit Electrical Inc.
Call or Text
306 570 2886